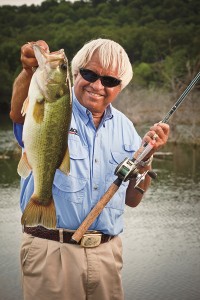 On Saturday, September 17th from 4:15-8:45 PM, TRBC will offer the 12th Annual Beast Feast. This is one of the largest Wild Game Dinners still serving multiple wild harvested meats. Included at Beast Feast are more than 10 seminars by outdoor experts. As always the highlight of the event is the "Feast" which has included: venison, shark, whole wildhog BBQ, alligator and more. This year we will have the privilege to hear from Jimmy Houston,  watched by over 2,000,000 people around the world on ESPN, Versus, NBC Sports, the Outdoor Life Network & more. Houston is one of the most loved fishermen in the world. This fishing legend will share many of his experiences about how to be successful in fishing and life.
This event is FREE but you must pre-register to attend.
When you register, remember you must pre-register bring a friend or family member!