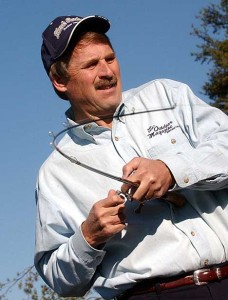 On Saturday, September 27th from 4:15-8:45 PM, TRBC will offer the 10th Annual Beast Feast. This is one of the largest Wild Game Dinner still serving multiple wild harvested meats. Included at Beast Feast are more than 10 seminars by Outdoor Experts. As always the highlight of the event is, the "Feast" of venison burgers, fish, whole wildhog BBQ, and more while having the privilege to listen to guest speaker Hank Parker Fishing Legend, 2 Time B.A.S.S. Champion, Host ofHank Parker 3-D on the Outdoor Channel and Hank Parker Outdoor Magazine. Hank will share many of his experiences about how to be successful in fishing and life.

This event is FREE but you must pre-register to attend.
Click the links above for more details on the schedule, seminars, promotional material, prizes, and other frequently asked questions about the event!

We are excited to announce the Goliath and Giants deer head collection will be at Beast Feast 2014. Come and see Dr. Jim Reimer's Goliath's 34 inch spread, 64 pts, 410 B&C score make him the largest deer ever found. When you register, remember to bring a friend!