On Saturday, September 23rd from 4:15-8:45 PM, TRBC will offer the 13th Annual Beast Feast. This is one of the worlds largest Wild Game Dinners serving wild harvested meats. Included at Beast Feast are 5 Large Seminars by our area's outdoor experts. As always the highlight of the event is the "Feast" which has included: venison, shark, whole wildhog BBQ and more. This year we will have the privilege to hear from Wade Nolan, the "Bowhunting Biologist" Nolan's productions have been broadcast worldwide on ABC, CBS, NBC and the BBC. He has sold an unbelievable 4 million videos that bear his mark and has won both national and international awards for his work.  Recently Nolan has done filming for National Geographic and the BBC Natural History Unit.
Nolan will share his near-death experiences and share how to be successful in hunting and life. For those present at the end of the night we will give away thousands of dollars worth of prizes free of charge.
This event is FREE but you must pre-register to attend. Click here to register.
When you register, remember you must pre-register bring a friend or family member!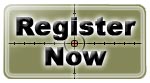 Also at Beast Feast – WOW DEER DISPLAY – A stunning and awesome collection of sixteen of the biggest Whitetail Deer ever on display. Three of the heads score over 400 non typical! Ten of them score over 300 non-typical. These are the absolute most monster deer in the world. Come view this quality, and beautiful, Whitetail Deer display.